Dr. Gregory Scott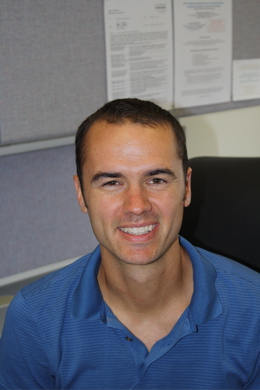 Professor
Specialties
Physical Chemistry
Chemical Education
Education
B.S. Chemistry, Concentration in Computer Science, Davidson College NC 2004
Ph.D. Physical Chemistry, University of Illinois, Champaign-Urbana 2011
Teach for America, Brownsville TX 2004-06
Office: Baker Center - Bldg 180 - 306E
Phone: (805) 756-2617
E-Mail: gscott02@calpoly.edu
Research Interests:
Characterization of nanomaterials via scanning probe microscopies (scanning tunneling microscopy and atomic force microscopy).
Identification of the relationships among morphological, electrical, and optical properties of nanomaterials.
Controlling chemically-induced defects and functionalities in carbon nanomaterials.
Development of visualiizations and manipulatives for use in chemical education.
Creation of K-12 outreach lessons for use by scientists and classroom teachers.
Related Content